Jordan Brower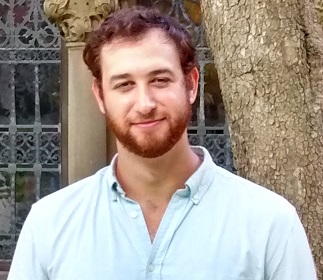 Address:
63 High St, New Haven, CT 06511-6642
Ph.D. Yale University, 2016
B.A. Amherst College, 2007
Interests: Twentieth Century American, Twentieth Century British, The Novel, Classical Hollywood, American Early Film, Media Studies
I earned my PhD from Yale's joint program in English and Film & Media Studies in 2016. My dissertation, "A Literary History of the Studio System, 1911-1950," won the Yale English Department's award for best dissertation in the year 2015-16. This project accounts for the various ways the institutional conditions of Hollywood shaped the fictions of authors including William Faulkner, F. Scott Fitzgerald, Anita Loos, and Malcolm Lowry. More generally, I'm interested in how artists, and especially novelists and filmmakers, think through and represent humans' struggles for agency amidst and against powers that outstrip them. By integrating archival research, theoretical inquiry, and close analysis of primary texts, I try to tell necessary stories of how artists address social issues by aesthetic means.
Publications:
Book Projects:
- American Literature in the World: A Web and Print Anthology, co-edited by Wai Chee Dimock, Jordan Brower, Edgar Garcia, Kyle Hutzler, and Nicholas Rinehart, Columbia University Press, forthcoming November 2016
Articles:
- "'Written with the Movies in Mind': Twentieth Century Literature and Transmedial Possibility," forthcoming in Modern Language Quarterly
- "The Mill on the Floss, Riparian Law, and the Difficulty of Judgment," English Literary History 83.1 (Spring 2016)
- "An Immodest Proposal: The Politics of the Portmanteau in Ulysses," James Joyce Quarterly 51.2  (Winter 2014)
- Coauthored with Josh Glick, "The Art and Craft of the Screen: Louis Reeves Harrison and The Moving Picture World," Historical Journal of Film, Radio and Television 33:4 (2013), 533-551
Reviews:
- Review of Joshua L. Miller, The Cambridge Companion to the American Modernist Novel, Cambridge University Press, 2015, forthcoming in Journal of American Studies