Kimberly Quiogue Andrews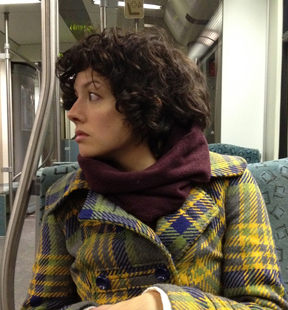 Address:
63 High Street, New Haven, CT 06511-6642
Ph.D. Yale University, 2016
M.F.A. Penn State University
B.A. Johns Hopkins University
I received my doctorate in English Literature from Yale University in 2016 and my MFA in creative writing from Penn State University in 2009. My current project, entitled "The Academic Avant-Garde: Poetry and the University since 1970," explores the interplay between analytical modes of thinking and experimental poetic practice in and around the age of professionalized creative writing programs. My poetry has been published in a number of venues, including West Branch, BOMB, The Normal School, Linebreak, and the Cimarron Review; essays and critical work are available or forthcoming in Textual Practice, Modernist Cultures, The Los Angeles Review of Books, and ASAP/Journal. I have taught courses spanning composition, literature, and creative writing, and strive to help my students become confident, critical, and enthusiastic writers and readers. 
Courses: In Spring 2017, I will be teaching English 120: Reading and Writing the Modern Essay. 
Interests: Poetry and lyric theory, contemporary literature, experimental literature, institutional studies, critical theory, African American Studies and critical race theory, translation, creative writing, pedagogical and compositional studies.