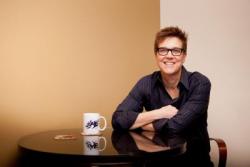 Event time:
Thursday, March 29, 2018 -

4:00pm

to

6:00pm
Location:
Linsly-Chittenden Hall (LC), 209
63 High Street
New Haven
,
CT
06511
Event description:
The 1940s represent something of a void in cultural histories of the late 20th century US. The cultural production of the war years awaits a major account that crosses media and genre though it has many fine accounts of radio, television, drama, prose narrative, and some newer works on poetry. The Cold War shapes the story from then on. However, between the consolidation of a new American national identity during the war and its hardening in the Cold War, which is only emergent in the late 1940s, there is moment of suspension @1948 that contains a fascinating array of alternative narratives and critiques that remain largely unexamined. One of the rubrics in which these alternatives were posed was realism, not only literary but also political, moral, theological, and cinematic. While these different attempts to advocate for realism were not necessarily in conversation, they share a remarkable number of assumptions about the postwar world and its obligations. They also share a belief in the ethics of realism – that is, its inherently ethical posture toward the world and toward others. The paper will bring together Bazin, Neibuhr, Tillich, Auerbach, Camus, Morgenthau, Cohen, Orwell, Weil, and Trilling to understand their vision of the postwar future and to speculate not only on why these alternative cultural narratives did not take root, but also unearth the ways that they did.
***
Deborah Nelson is a scholar of late twentieth-century United States culture and politics, with specific interests in American literature (including poetry, novels, essays, and plays), gender and sexuality studies, autobiography and confessional writing, and Cold War history. A founding member of the Post45 collective, which publishes an online journal and a book series with Stanford University Press, her latest book is "Tough Enough: Arbus, Arendt, Didion, McCarthy, Sontag, Weil" (2017). Nelson is Professor and Chair of the Department of English Language and Literature at the University of Chicago.