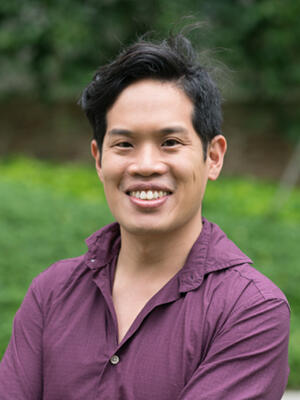 Event time:
Thursday, September 26, 2019 - 5:30pm
Event description:
Join Andrew Hui, Associate Professor at Yale-NUS,  for "Libraries, Labyrinths and the Metaphysics of Human Freedom in Leibniz, Borges, and Wings of Desire."
Andrew Hui specializes in the classical tradition of early modern Europe and the Global Renaissance. He received his PhD from Princeton University in Department of Comparative Literature and is a graduate of St John's College, Annapolis. From 2009-2012, he was a postdoctoral fellow in the humanities at Stanford University. He joined the faculty of Yale-NUS College in 2012. His last book, A Theory of the Aphorism, was recently reviewed by Adam Gopnik in the New Yorker. 
This program is presented with support of The Edward J. and Dorothy Clarke Kempf Fund at Yale University.