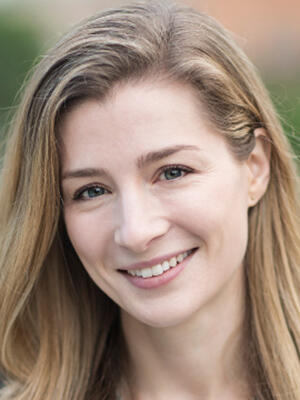 Event time:
Thursday, December 12, 2019 - 5:30pm
Event description:
Lauren Robertson will give a talk "Invisible Evidence: Theatrical Uncertainty and Dramatic Interiority in the Early Modern English Playhouse"
Lauren Robertson specializes in early modern drama, with emphases on the London commercial theater and the phenomenology of audience experience. She is currently at work on her first monograph, Entertaining Uncertainty in the Early Modern English Theater, which argues that the early modern commercial theater actively cultivated experiences of doubt and confusion for its spectators by exploiting the conventions and tropes on which they relied to interpret unfolding stage action. In so doing, she suggests, the commercial theater phenomenologically produced the contradictions of the era that brought it into being. Her articles have been published in or are forthcoming from Shakespeare Studies, Renaissance Drama, and Publicity and the Early Modern Stage (Palgrave). 
This event is made possible by the Edward J. and Dorothy Clarke Kempf Fund at Yale University.