James Berger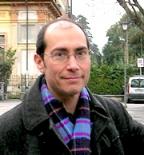 Title:
Senior Lecturer in English and American Studies
Address:
320 York St, New Haven, CT 06511-3627
Ph.D. University of Virginia, 1994
M.A. Teachers College, Columbia University, 1981
B.A., Columbia University, 1976
INTERESTS: twentieth- and twenty-first-century American literature, literary theory, disability studies, apocalyptic literature and film, neuroscience and literature
My current research is on the representation of cognitive and linguistic impairment in modern fiction.  This project presents questions that recur consistently in my teaching as well: how science, popular beliefs and ideology, social and political fears and desires, theories of language, literary genres, religion, and ethics are continually in tension, and how these tensions can be approached through literary texts.  My work on impairment and representation extends earlier work I did on apocalypticism and the notion of the "post-apocalyptic" in exploring the limits of language, the relations between language and non-language, the status of discursive objects imagined as somehow–whether through global catastrophe, personal impairment, or religious or ethical imperative–outside the bounds of discourse.  How such texts take shape depends much on the particular concerns of their historical moments–on whether, for instance, cognitive impairment is regarded as divine simpleness, genetic degeneration that threatens the social order, or a position on a neurological spectrum.  Thus, as I try to emphasize in my teaching, theoretical, literary, and historical concerns are always linked, and the nature and consequences of these links are never certain.
SELECTED PUBLICATIONS:
–"Propogation and Procreation: The Zombie and the Child." Race, Gender, and Sexuality in Post-Apocalyptic TV and Film. Ed. Barbara Gurr. Houndmills U.K. and New York: Palgrave MacMillan, 2015. 149-63.
–"This is the Media's Real Bias: Pro-Business, Pro-Corporate, Pro-CEO." Salon. October 30, 2015. Online.
–" 'The Voice of the Bridegroom and the Bride Shall be Heard No More': Apocalypse, Critique, and Procreation." Frame: Journal of Literary Studies. 26 (2013): 125-42.
–"Alterity and Autism: Mark Haddon's Curious Incident in the Neurological Spectrum."  Autism and Representation, ed. Mark Osteen.  New York and Oxford: Routledge, 2007.  271-88.
–"Falling Towers and Postmodern Wild Children: Oliver Sacks, Don DeLillo, and Turns Against Language."  PMLA 120 (2005): 341-61.
–"Trauma Without Disability, Disability Without Trauma: A Disciplinary Divide."  JAC: A Quarterly Journal for the Interdisciplinary Study of Rhetoric, Writing, Multiple Literacies, and Politics 24 (2004): 563-82.