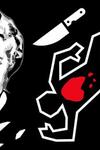 It wouldn't take the sleuthing skills of world-famous detectives Hercule Poirot and Miss Marple to solve the mystery of why their creator Agatha Christie is still so popular 125 years after her birth.
The famed crime novelist, playwright, and short story writer was born on Sept. 15, 1890. Christie's books have sold about 2 billion copies, and she is listed in the "Guinness Book of World Records" as the best-selling novelist of all times. "And Then There Were None" — Christie's most popular novel, with 100 million sales to date — is one of the world's best-selling mysteries ever, and one of the best-selling books of all time. Christie's stage play, "The Mousetrap," is the longest-running stage production in history. Many of her works have been adapted for television and film.
The British whodunit author rose to fame during what is known as the "Golden Age" of detective fiction, the period between World War I and II, an era of classic murder mystery novels written by authors who all followed a similar style.
YaleNews recently spoke to Paul Fry, the William Lampson Professor of English, who has taught at Yale about crime fiction. He talked about the importance of teaching the crime fiction genre, how "maddeningly elusive" her plots are, and whether or not he himself is able to solve the mysteries in Christie's novels. The following is an edited version of that conversation.
Yale News story by Bess Connolly Martell, September 15, 2015