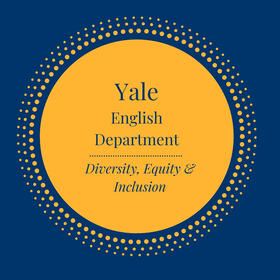 The Department of English commits to establishing an equitable and inclusive environment where all members feel safe, supported, and valued. We believe that a diversity of experience, positionality, and perspective is of central importance to excellence in literary studies. We believe that all students, faculty, and staff deserve to pursue their work free from any form of harassment. As educators, intellectuals, writers, students, and staff, we ask ourselves: 'How can we ensure that all members of the Department may thrive and succeed, especially those who have been historically underrepresented at Yale?'
Many of our courses highlight questions of race and resistance, and focus on the ways that creative writers, performers, critics, and readers have shaped histories of social justice and empowerment over the centuries. Through our contributions to the First-Year Scholars at Yale program, we play a central role in the University's mission to prepare incoming first-generation and low-income students for academic life at Yale; we are currently advocating for expanded support for this program to allow all eligible students to participate. Each year some of our most talented English Department lecturers teach in this and the Warrior-Scholars Project. Many members of our department are involved in the broader community of New Haven, such as the Yale Prison Education Initiative, the Yale-New Haven Teachers Institute, and other community efforts.
The Diversity, Equity, and Inclusion (DEI) Committee in Yale's English Department is made up of a cross-section of members of the department who are committed to achieving the following goals:
1. Diversifying the curriculum.
2. Diversifying the department.
3. Addressing historical inequalities in the university system in general and at Yale in particular.
4. Building a more inclusive admissions and recruitment strategy for our graduate and undergraduate programs.
5. Providing every colleague with equality and diversity education.
6. Ensuring that any member of the department with a complaint about discrimination is supported and guided toward the appropriate offices in the university.
7. Evaluating the success or failure of these achievements.
You can contact the DEI at dei.english@yale.edu.