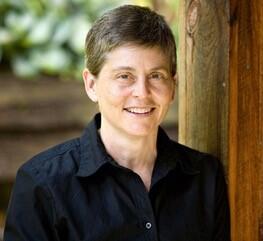 Event time:
Friday, January 24, 2020 - 5:00pm
Event description:
Please join the Americanist Colloquium to hear and discuss Meredith McGill's talk, "Transatlantic Address: Washington Allston and the Limits of Romanticism." Refreshments will be served. 
Meredith McGill is Professor of English at Rutgers University, current president of C19: The Society of Nineteenth-Century Americanists, 2019-20 Distinguished Fellow in the Humanities at the Beinecke Library, and co-director of the Black Bibliography Project. She is the author of American Literature and the Culture of Reprinting, 1834-1853 (University of Pennsylvania, 2003), editor of The Traffic in Poems: Nineteenth-Century Poetry and Transatlantic Exchange (Rutgers, 2008), and editor of Taking Liberties with the Author: Selected Essays from the English Institute (ACLS, 2013). Her essays have appeared in Early American Studies, Nineteenth-Century Literature, American Literary History, American Literature, and PMLA among others. Her research and teaching focus on nineteenth-century American literature, book and media history, and poetry and poetics.