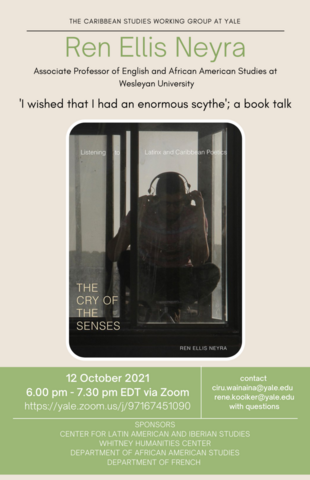 Event time:
Tuesday, October 12, 2021 - 6:00pm
Event description:
Caribbean Studies Working Group presents Ren Ellis Neyra, Associate Professor of English and African Studies at Wesleyan University. 
'I wished that I had an enormoud scythe'; a book talk
October 12, 2021 at 6pm via Zoom. Contact ciru.wainaina@yale.edu or rene.kooiker@yale.edu for link.
Co-sponsored by Center for Latin American and Iberian Studies; Whitney Humanities Center; Department of African American Studies; and Department of French