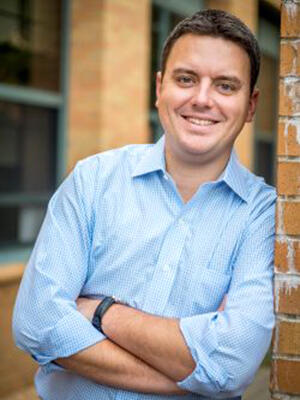 Event time:
Thursday, October 10, 2019 - 5:30pm
Event description:
Jeffrey Alan Miller will present a talk titled: "Milton's Thinking Through Writing in Poetry and Prose"
Jeffrey Alan Miller specializes in early modern literature, history, and theology, with a particular focus on the works of John Milton and his contemporaries. He is currently completing a monograph entitled Signifying Shadows: Early Modern Typology, Milton, and the Writer's Mind at Work, as well as an edition of the King James Bible's earliest known draft, which he discovered. Having received his DPhil from the University of Oxford, Miller joined the faculty of Montclair State in 2012 and was recently awarded a fellowship from the National Endowment for the Humanities.
This program is presented with support of The Edward J. and Dorothy Clarke Kempf Fund at Yale University.