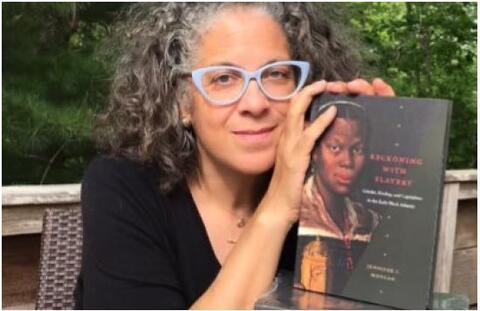 Event time:
Friday, April 8, 2022 - 12:30pm
Event description:
Please join us for an afternoon with Jennifer Morgan, Professor of History and Social and Cultural Analysis at NYU, for a talk titled "Knowing Women and Women Who Know in the Early Black Atlantic," which will take place via zoom on Friday April 8th from 12:30-2pm EST. Morgan's most recent publication is Reckoning with Slavery: Gender, Kinship, and Capitalism in the Early Black Atlantic (2021). This event is generously sponsored by the Center for Race, Indigeneity, and Transnational Migration, the Department of History, and the Department of English's Renaissance Colloquium.
Please register for the event on Zoom.
This event is supported by the Edward J. and Dorothy C. Kempf fund.