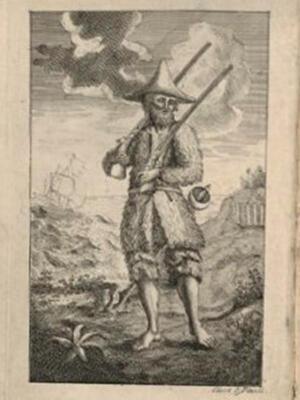 Event time:
Friday, November 8, 2019 - 9:30am
Saturday, November 9, 2019 - 9:30am
Event description:
The Lewis Walpole Library, the Beinecke Rare Book and Manuscript 
Library, and the English Department of Yale University, are pleased to 
host this mini-conference, led by Jonathan Kramnick, Maynard Mack 
Professor of English.
Eight leading scholars of the novel come to Yale to discuss Daniel 
Defoe's Robinson Crusoe on the tercentenary of its publication. Join us 
Friday, November 8th for a day-long mini-conference, with 
accompanying presentation of highlights from the Beinecke Library's 
Defoe collections, and Saturday, November 9th for a roundtable 
discussion with our visitors.
Friday Location: 
Beinecke Rare Book Library Room 38/39
121 Wall Street
New Haven, CT 06511
Saturday Location: 
Linsly-Chittenden Hall Room 319
63 High Street
New Haven, CT 06511