olivia.belliveau@yale.edu | Class of 2020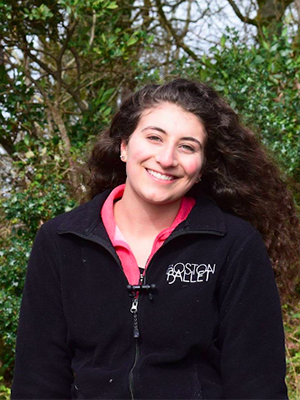 Hello! My name is Olivia. I'm from Stratford, Connecticut, and I'm a senior in Trumbull College. I spent my first two years at Yale navigating my dual interests in the sciences and the humanities, and decided to major in English in the spring of my sophomore year. I've found the English department to be a warm and positive environment outside of the often-hectic sphere of the pre-medical community.
One reason why I'm a peer mentor is that I love talking with pre-med students about negotiating non-science interests (or talking with humanities students considering biomedical career paths)! At Yale, I have focused on poetry both critically and creatively, taking classes that span the historical spectrum. This spring I will complete a creative project in poetry through the Writing Concentration. Outside of academics, I run health workshops in New Haven public high schools as a part of Community Health Educators, and dance in Yale Ballet Company and A Different Drum.