Greg Ellermann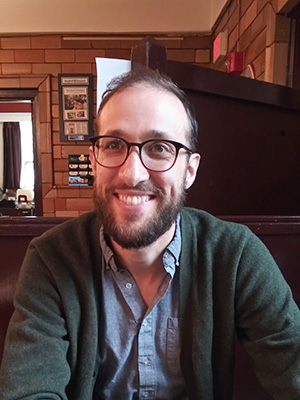 Ph.D., Rutgers University
Current research areas include romanticism, the history of philosophy (especially German idealism and its afterlives), critical theory from Marx to the present, poetry and poetics, and the idea of nature.
Selected Publications
Book
- Thought's Wilderness: Romanticism and the Apprehension of Nature (Stanford University Press, 2022)
Articles and Book Chapters
-"Plasticity, Poetry, and the End of Art: Malabou, Hegel, Keats," in Romanticism and Speculative Realism. London: Bloomsbury, 2019. 197-216.
-"A Poetics of Ether," European Romantic Review 29.3 (2018): 389-98. 
          *Winner of the 2018 Keats-Shelley Association Prize for best essay in Romantic studies.
-"Hegel, In and Out of the Woods: Nature, Reflection, Capital," Essays in Romanticism 23.1 (2016): 1-18.
-"Late Coleridge and the Life of Idealism," Studies in Romanticism 54 (Spring 2015): 33-55.
-"Speculative Romanticism," SubStance 44.1 (2015): 154-74.
Other Publications
- "A Note on 'Posthumous Existence,'" in "'Remember me to all friends': A Collective Valediction for Keats," The Keats Letters Project (November 2020).
- "Red Shelley, Once Again," 50 Voices Special Issue, Keats-Shelley Journal 68 (2019).
-"The Epigenesis of the Work," Forum on Audrey Wasser's The Work of Difference, Syndicate (May 2018).
-"Bounding Lines/Lignes de limitations," in JJ Levine, Queer Portraits: 2006-2015. Montreal, Quebec: 2015; distributed by Anteism Publishing and Metonymy Press. 84-7.