Amity Gaige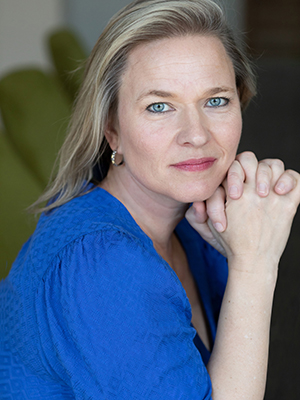 M.F.A., The Iowa Writers' Workshop, University of Iowa, 1999
B.A., Brown University, 1995
Amity Gaige is the author of four novels, O My Darling, The Folded World, Schroder, and the forthcoming Sea Wife (Knopf, 2020). Since its publication, Schroder has been translated into eighteen languages, and was shortlisted for UK's The Folio Prize in 2014 and for L'Express Reader's Prize in France. Schroder was named one of Best Books of 2013 by The New York Times Book Review, The Huffington Post, Washington Post, The Wall Street Journal, Kirkus, Cosmopolitan, Denver Post, and Publisher's Weekly, among others. Gaige is the winner of a Fulbright Fellowship, fellowships at the MacDowell and Yaddo colonies, a Baltic Writing Residency, and in 2006, she was recognized as one of the "5 Under 35" outstanding emerging writers by the National Book Foundation. In 2016, she was awarded a Guggenheim Fellowship in fiction.
Gaige is a graduate of Brown University and the University of Iowa Writers' Workshop. She has lectured widely, and has taught creative writing at Mount Holyoke College, Wesleyan, and Amherst College. Her short stories, essays, and book reviews have appeared in publications such as The New York Times, The Guardian, Die Welt, Harper's Bazaar, The Yale Review, Slate.com, One Story, Ploughshares, and elsewhere. She currently lives outside of Hartford, Connecticut.
Amity is pleased to be teaching Intermediate Fiction at Yale in the Fall of 2019.